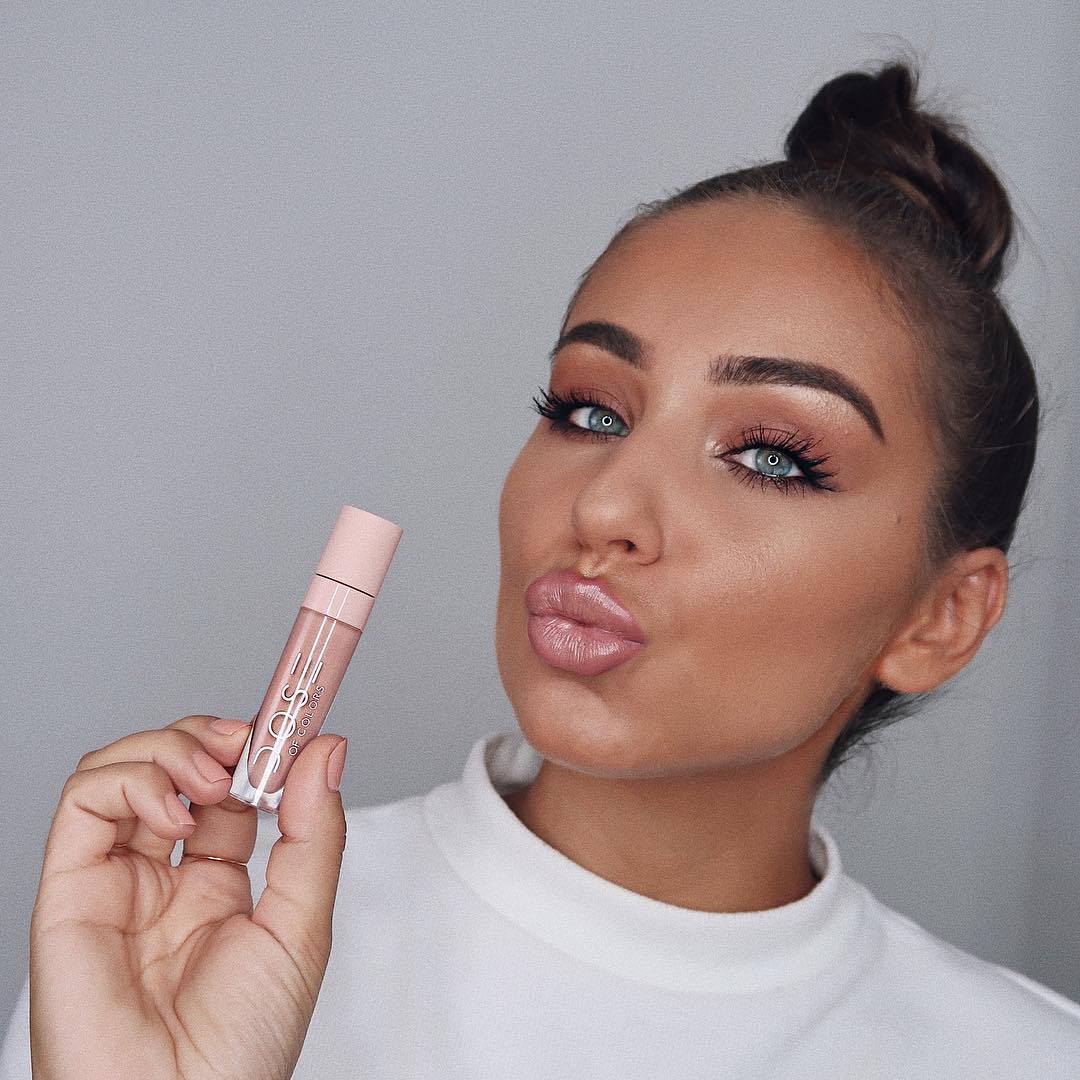 Meine go-to Lippenkombination seit Jahren sind Lipliner, Nude Lippenstift und Gloss – entsprechend groß war die Freude als Dose Of Colors und @iluvsarahii ihren ultra glossy, hochpigmentierten Gloss rausgebracht werden dann das bedeutet: Lipliner und Lipgloss und ich spar ein kleines bisschen Zeit. Vorallem touch-ups sind damit wesentlich einfacher. Die Formel ist wunderschön, hochglänzend und nicht klebrig (außer ihr tragt die Haare offen und kommt in einen Wirbelsturm). Die Farbe ist milchig-rosig-beige. Definitiv ein Nude-ton der, vor allem in Kombination mit dem richtigen Lipliner, zu jedem Hautton passt.
Sidenote: der Gloss ist vegan, tierversuchsfrei und glutenfrei und parabenfrei.
Hier die Links zu den benutzten Produkten:

Mac Lip Liner 'Soar'
Dose Of Colors x iluvsarahii 'Barely There' Gloss
My go-to lip combo for the last years has been lipliner, nude lipstick and gloss – accordingly big was my excitement when Dose Of Colors and @iluvsarahii launched their ultra shiny, high pigmented lipgloss. This meant lipliner and gloss was all I needed to take with me and touch-ups would finally be easier. The formula is beautiful, very shiny and non-sticky. Definitely a nude suitable for every skin tone with the right lipliner in combination.
Sidenote: this gloss is vegan, cruelty free, gluten free and paraben free.
Links for products:

Mac Lip Liner 'Soar'
Dose Of Colors x iluvsarahii 'Barely There' Gloss